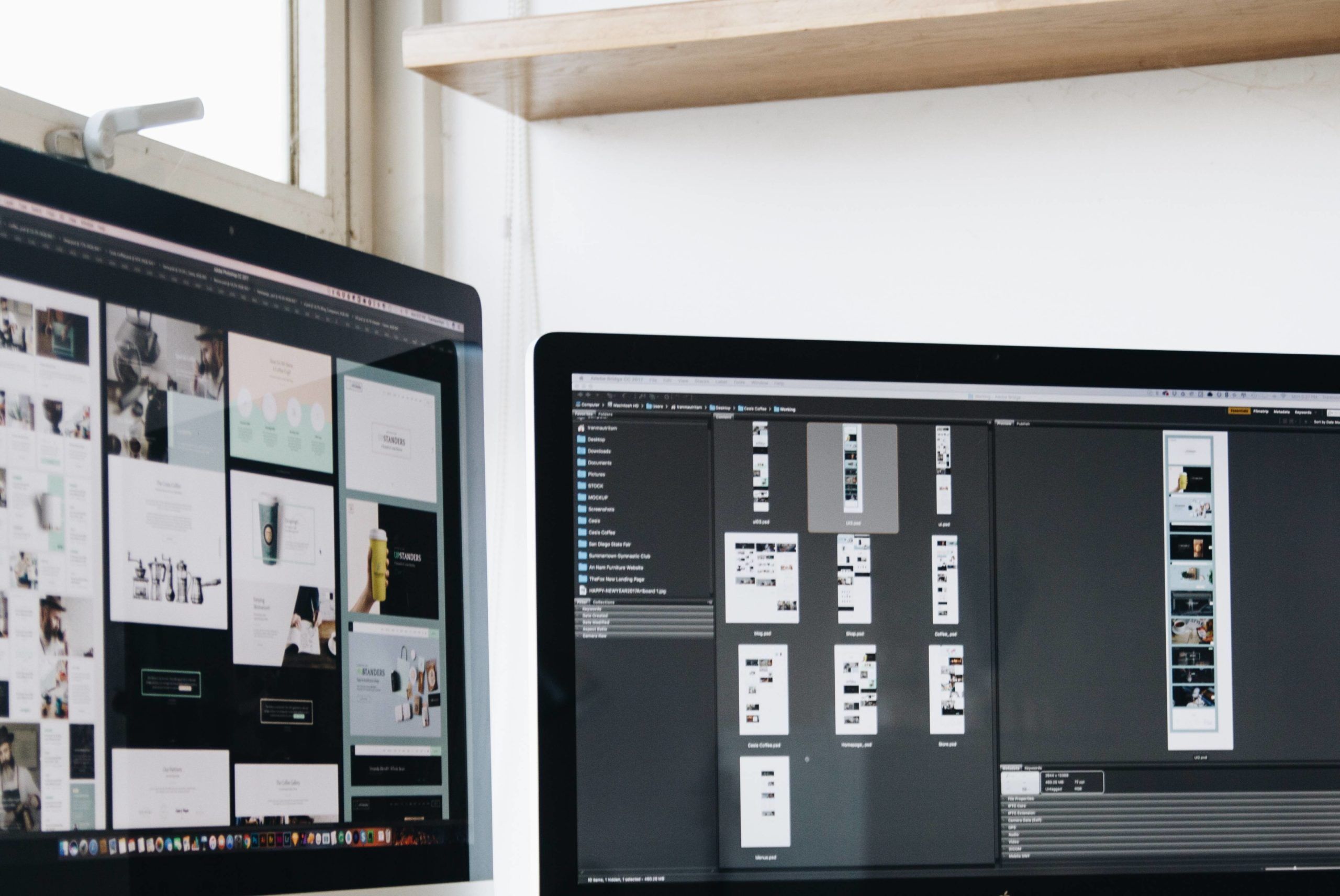 Project Portfolio
We've been in the business of developing solutions for over 10 years and here is a random selection of just some of what we've produced
Sorbet (let's order) Portal
The Brief
Sorbet approached us to design a system that allows franchisees access to real-time pricing and stock quantities available when placing their orders online. The online system was required to have an integration into a courier partner which would be able to furnish the franchisee with accurate courier charges. The requirement was for a design and UX that would help franchisees enjoy a smooth transition from an old excel spreadsheet ordering method.
The Solution
We developed a grid based ordering page that mimics as closely as possible, an excel spreadsheet. The entire ordering process is a simple three step process which has an additional functionality that lets franchisees choose their courier option.
To allow franchisees to access real-time pricing and available stock quantities, we integrated into Sage Evolution, Sorbet's on-premises accounting system, and wrote an API to communicate with the Sage installation.
The ordering portal is able to communicate via API to a courier company, Internet Express, as the chosen courier and warehousing partner.
Timelines
Project took three months to complete-from inception to deployment.
System Performance
Within the first three months of the system going live, there's been more than 1000 successful online orders.
Feedback from franchises has been very positive. Franchises are able to see their cost before ordering, they are getting their goods on time and their expectations are being met in terms of what they required.
---
Tailorblend-Customised Nutrition
The Brief
TailorBlend wanted a system in which health professionals as well as ordinary users could create and order custom shakes and drinks online by choosing from a wide selection of ingredients.
The Solution
A responsive site was created with a 100% configurable backend, enabling TailorBlend to effectively create new products, manage ingredients and manage the entire client orders to dispatch process.

The site allows users to custom design and order their own shakes and drinks online. Additionally, the website calculates and provides specific nutritional content and exact pricing on the custom-made blends, showing and printing a custom statutory compliant label. It further allows health and other professionals to design and send Blends to other professionals or end users.
Users have an option of placing orders on pre-designed shakes specifically created to cater for various health requirements.
Timelines
The initial system took 6 months to develop and we have done a number of enhancement over the last 18 months to the system, using an interactive sprint approach.
System Performance
Prior to the launch of the TailorBlend website, the client used a set of spreadsheets to create their shake and drink blends for clients. Since launch, the site has processed more than 7500 orders, using a fully automated configurator and order processing work-flow.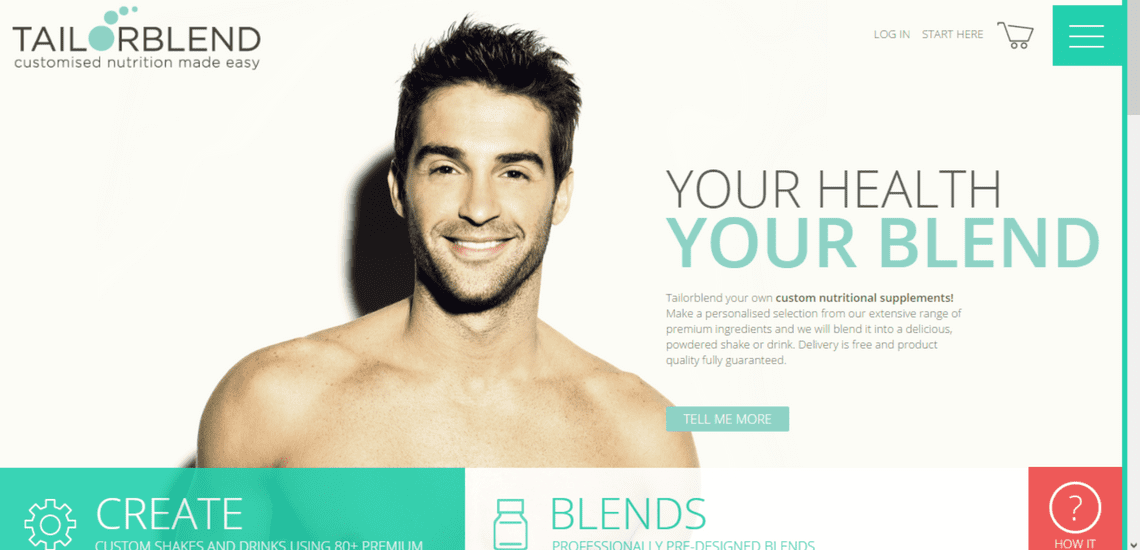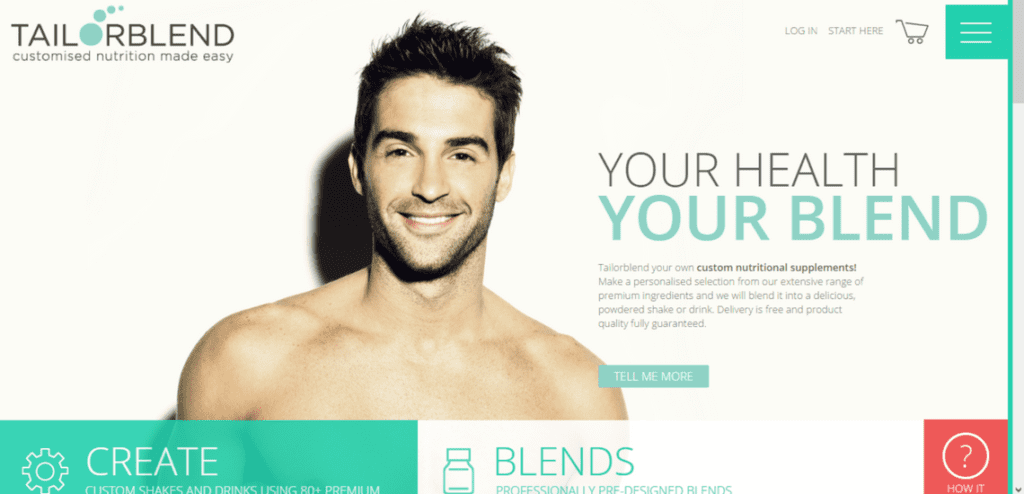 ---
Internet Express Online Courier
The Brief
Online courier company Internet Express partnered with Out of the Box Ideas to revamp and modernise their website which was running on old technologies. The brief was for a solution featuring a simplified user journey and improved look and feel.
The Solution
Out of the Box Ideas took the website from an old web forms and converted it into an MVC application. The team simplified the ordering process and created a modern and consistent feel across the entire website. The Internet Express system integrates into e-commerce sites and provides real-time information and pricing for the delivery of goods to customers.
Although the initial engagement was for the refurbishment of the website, Internet Express have retained the services of Out of the Box Ideas and we continually provide full service level support to the platform by giving full IT consulting, design, as well as the development of new functionalities.

System Performance
The website currently processes more than 10,000 courier transactions per month.
---
Insparta
Organisations that looked to solve business problems through corporate training found it difficult to measure long-term behaviour change and prove training results. Added to that, most learners finishing training quickly forgot up to 90% of what they had just learned. (The Forgetting Curve)
The Solution
Because repetition or retrieval practice is proven to combat the forgetting curve, we developed Insparta, a mobile and digital people-proficiency app that empowers organisations to establish and reinforce learning in an agile way.
Mobile
Users can engage in learning activities via their mobile phones, creating a lasting impact on their proficiency. This is performed on their mobile devices, by answering questions and reviewing documents, videos and web content relating to training that they have recently undertaken.
These questions and resources are pushed to the user at defined intervals using a proven methodology. The App is also gamified, allowing users to view how they are performing against their peers.
Analytics That Demonstrate Change
Insparta features a reporting dashboard that provides managers with the essential proficiency metrics and data, allowing them to accurately measure impact and maximise ROI.
Spaced Learning
Insparta delivers regular chunks of microlearning from our authoring tool and uses gamification that comes together with a leaderboard to encourage daily use.
The Back Office is the engine of Insparta, where:
Topics are set up, along with their questions, answers and resources.
Users are administered and added as participants of a topic.
Course administrators and management can review participant project and intervene where required.
Powerful dashboards and reports are provided.

With Insparta, companies are able to effectively reinforce learned knowledge, skills and behavior required for on-the-job performance and establish a culture of continuous proficiency improvement.